Xert Consultation
This class is taught by: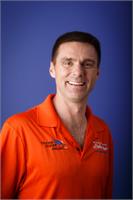 Cycling Center Dallas is led by Coach Richard Wharton, a certified Level 1 Elite coach through USA Cycling. Coaching since 1993, Richard brings several unique levels of experience to your coaching, including pioneering the concept of indoor wattage-based group training. Coach Wharton has been published in magazines and scientific journals and has lectured as a proponent of wattage-based training since 1995. He has also consulted with multiple corporations globally on power meters and the application of wattage for cycling fitness.

90 minutes of Xert and Garmin set-up consultation with Coach Wharton.
Upcoming classes: